ABCKIDS is back each Wednesday night at 7:00pm. We will be talking about the really big questions of life. This year we have two options. First, we will be meeting in-person with enhanced health and safety protocols. However, we also have an at-home option for those who are not able to come. We will deliver a special box containing lessons, games, snacks, and prizes at the beginning of each month. You'll also be able to follow along with the lessons online. We will try to update this page with new links each Thursday (after Wednesday's lesson has been uploaded). Please contact us if you are interested in participating!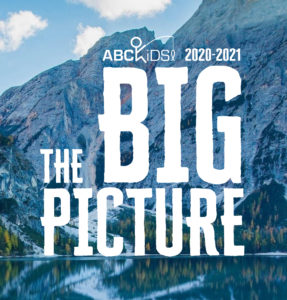 September 2, 2020 – Lesson 1: What Is Life All About?
September 9, 2020 – Lesson 2: Who Is God?
September 16, 2020 – Lesson 3: Why Are We Here?
September 23, 2020 – Lesson 4: What's Wrong With Our World?
September 30, 2020 – Lesson 5: What Is God Like?
October 7, 2020 – How many Gods are there? 
October 14, 2020 – How do we know about God? 
October 21, 2020 – Can we trust the Bible?
November 4, 2020 – What was God's plan for Israel?